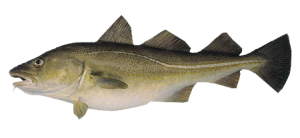 Maine Cod:
Flaky white meat and mild taste make the Cod one of the most popular types of North Atlantic fish.  Great for baking, deep-frying, chowders and fish cakes.  Haddock and hake are good substitutions for Cod.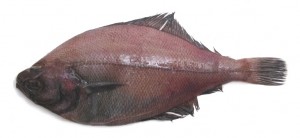 Plaice Flounder (Dabs):
A type of flatfish with smooth, white flesh.  The fillets weigh only a few ounces.  It has a firm texture, cooks quickly and flakes easily.  Good for baking, broiling or stuffing.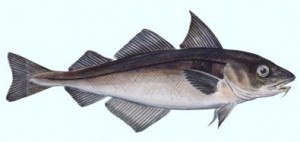 North Atlantic Haddock:
The most popular North Atlantic groundfish with flaky meat and mild flavor.  Haddock is very similar to Cod, but smaller.  It may be used in any recipe that calls for white flesh fish, and can be fried, baked, poached and broiled.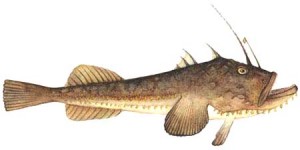 Monkfish:
A strange-looking fish that has a firm texture and delicious tasting meat, similar to lobster.  Monk tails are harvested on the boat.  It is perfect for poaching, roasting, sauteing or grilling.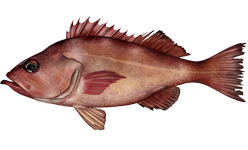 Ocean Perch (Redfish):
A type of rockfish found along the North Atlantic coast.  Their coloring is a bright orange-red and they typically weigh less than 3 pounds.  Its flesh has a mild-sweet flavor and a medium0firm texture.  Ocean Perch can be used for any recipe that calls for a white fleshed fish.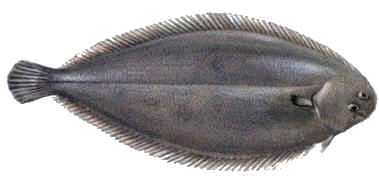 Gray Sole:
A flatfish in the Flounder family with small thin fillets.  It has a lean, white flesh with a delicate flavor and firm, flaky texture.  Sole is suitable for frying, broiling, baking or poaching.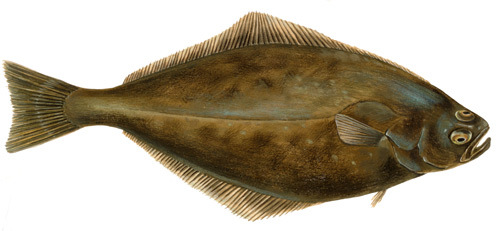 Halibut:
The largest of the flatfish, Halibut can weigh up to 155 pounds.  It is a lean fish that features finely textured, snow white flesh that contains few bones; its gray-brown skin is also edible.  The firm white meat and delicately sweet flavor of halibut, combined with its high nutritional value, make it a favorite among fish lovers.  Halibut is best enjoyed marinated, grilled, broiled or sauteed.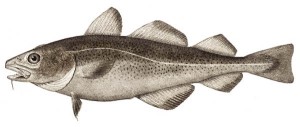 Hake:
A mild-flavored white fish with a medium-soft texture and small flake.  Hake is a deepwater member of the cod family.  The fish have mild–tasting and sweet meat, with creamy, fragile flesh and a rather coarse, watery texture.  Hake is prepared best corned, bake, broiled or pan-fried.