Wholesale Maine Seafood
If you're about to order seafood from Port Clyde Fresh Catch, your order is swimming somewhere in the Gulf of Maine right now!
It's true! When you place your order, one of our fishermen will harvest your fish, voluntarily using environmentally sustainable fishing methods that reduce by-catch, provide minimal habitat impact and reduce fossil-fuel consumption.  Then your fish will be filleted in our Port Clyde-based, HAAP-certified processing facility before we deliver it to you.
You'll find our fresh Maine seafood to be unsurpassed in quality and freshness because of the short, speedy route it takes from the net to your plate.  Because of our artisanal operation relies on people insteaed of machines to pick shrimp and fillet fish.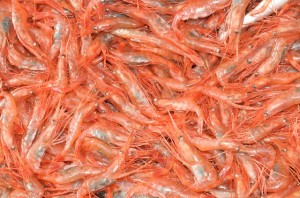 Did you know…
Shrimp shelled by processors instead of machines require less soaking to remove their shells, so their meat is firmer and maintains its fresh, sweet flavor in comparison to machine-picked shrimp.
Our processors fillet each fish by hand producing exceptional fillets of superior size and quality.
Your customers will be able to take the outstanding quality and freshness when you purchase wholesale Maine seafood from Port Clyde Fresh Catch!
Get Information About Wholesale Maine Seafood for your Restaurant or Store!